GMR Energy Trading Limited
GMR Group is one of the fastest growing infrastructure organizations having presence in Airports, Energy, Highways, Railways, Urban Infrastructure (including SEZ) and GMR-Varalakshmi Foundation. The GMR Group has a significant presence in the power sector through its power companies, under the flagship of GMR Energy Ltd ( GMR Group). GMR Group has a current installed capacity of 4436 MW which includes coal based and gas based thermal power plants across different geographies of India.

GMR Energy Trading Limited (GMRETL) is a category-1 trading licensee which was incorporated on 29th January'2008 with the objectives of trading in electricity across all segments of Indian power market. GMR Group has stake in the prestigious Power Exchange India Ltd. (PXIL) which is promoted by National Stock Exchange (NSE) and National Commodity & Derivatives Exchange Limited (NCDEX). GMRETL is an active member of both power exchanges- IEX and PXIL. GMRETL is a 'preferred Trader' and an efficient 'Market Player'. In FY-16, GMRETL has traded more than 5000 MUs power and 144,725 RECs. GMRETL has more than 140 clients on power exchanges for sale / purchase of Power.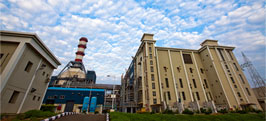 GMRETL provides solution for sale and purchase of power from CPPs, IPPs and State Utilities/ Discoms on Intra Day, Day Ahead, Week Ahead and Month Ahead basis.